I think the first time I found Christina's site, Fairly Odd Mother, was days before I shut down my first site. I remembering thinking dam, I wish I'd found this chick earlier. She seemed funny and sweet, despite her love of really bad television shows. When I came back to blogging, I made sure to track her down. And hey, she is sweet and funny and someone who I can't wait to meet at BlogHer this summer...but the love for bad reality TV shows remains. I am thrilled that I managed to trick her into guest posting for me.

I'm very honored to be guest-posting at Issa's blog. I realize that many of you may not be all that interested in hearing from someone you don't know so I thought I'd tell you of the few things that Issa and I have in common:

* we both got married in 1999;
* we both got pregnant super fast after deciding "let's give it a go!";
* our three children came in rapid succession; girl, girl and boy (my oldest is 8, youngest is 4);
* we are both hopelessly cool (ha! ok, maybe Issa can claim this).

The one major difference, I'd say, is that I am (ahem) a bit older than Issa. While she is still flitting about in her 20's, I'm about to dance with #42, a number that is almost impossible for me to fathom.

I was known as a "late bloomer". Wonder why?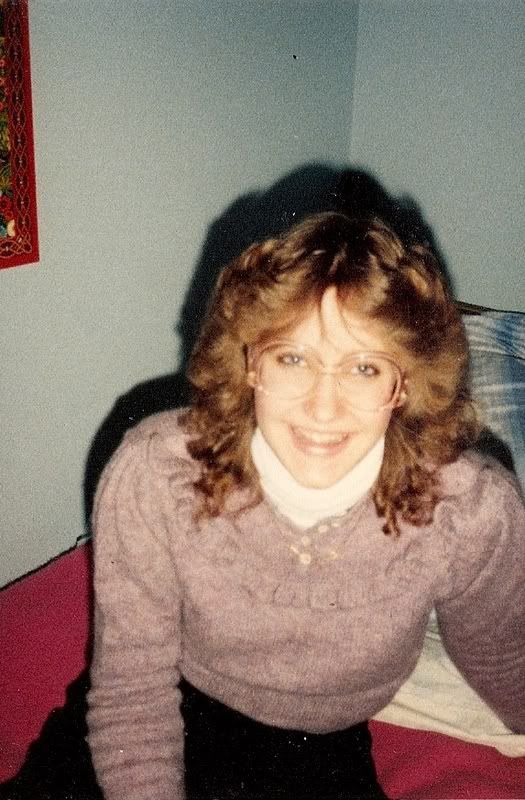 So, needless to say, I didn't really date in high school.

I also spent the bulk of my 20's living La Vida Loca (or a much less-exciting version of that). I was a "Career Girl" as my father so kindly put it. Sure, I dated, sometimes for a decent chunk of time, but nothing clicked until I was 29. I "finally" married when I was a week away from turning 32.

You may have heard my mother's sigh of relief?

Like the cliche, I spent my 20's being the bridesmaid, not the bride. Several times over.

Oh, and what a bridesmaid I was. I wore blue, pink, taffeta and fuzzy, hot black.




(I also spent my twenties growing, cutting and then growing my hair apparently)

Missing from that photo collage is even a little coral number for a wedding that never was.

Is it any wonder that, after so many weddings, so many dresses, I opted for a casual, simple wedding and let my sister pick out whatever she wanted to wear to be my Maid of Honor?

It now seems oh so long ago.

Issa, enjoy the rest of your twenties my dear. And dress well. Because when you are 40-something, you will find yourself digging through your photos for fodder for your blog. Trust me on this one.